3 Green Remodeling Ideas That'll Make Your Friends Jealous
Sure, you recycle, re purpose, and refurbish, but wouldn't you love to really knock your friends' organic hemp socks off? Turn them green with envy with these sweet, sustainable upgrades.
Working Alfresco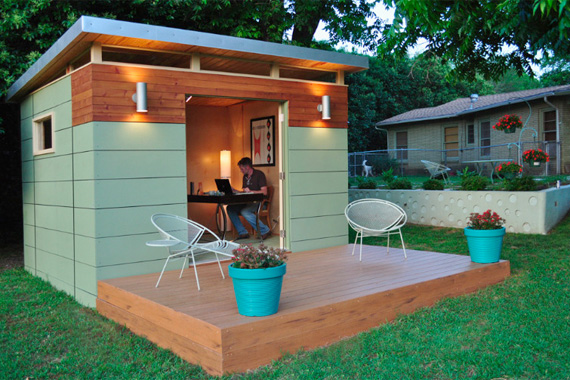 Detached  workshops and studios carve out a nifty workspace, but you can make yours a green endeavor with these prefabricated rooms by Kanga Room Systems. They're made with sustainable, high-quality materials here in the U.S., which means they don't have to be shipped as far to reach you (as long as you live in America). Prices for this model range from $7,150 for a 8-by-10-ft. room to $13,400 for a 14-by-24-ft. room.
Reclaim Your Floors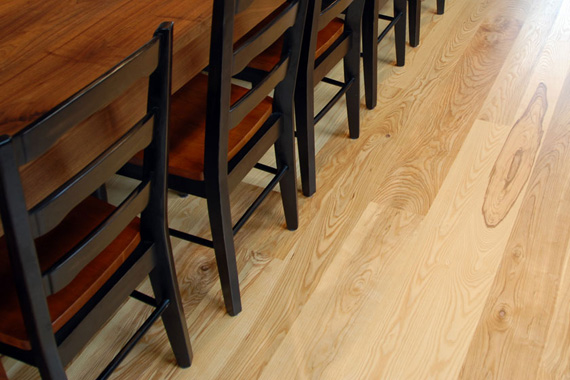 Renewable, durable, and versatile, reclaimed wood is recycled — no new trees are chopped down for your floors. For a truly green floor, make sure any adhesive backing is free of formaldehyde and other harmful VOCs. Prices vary depending on the source and how much work it took to transform the wood from its previous use into flooring, but expect to pay about $5-$15 per square foot. Reclaimed wood is a hot seller, so it should be clearly labeled.
Store the Sun's Rays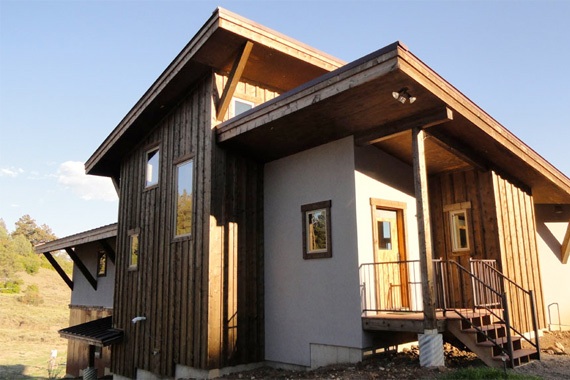 Passive solar design captures the sun's energy to keep interiors toasty and save you energy costs. Concrete floors and thick interior walls made of concrete, brick, or plaster soak up heat during the day and release it at night when sunlight goes away or your cozy fire goes out. That helps stabilize temp fluctuations and makes a room — or house — more comfortable. If your remodel plans don't include passive solar design, you can always beef up your insulation.
www.elements-of-green.com